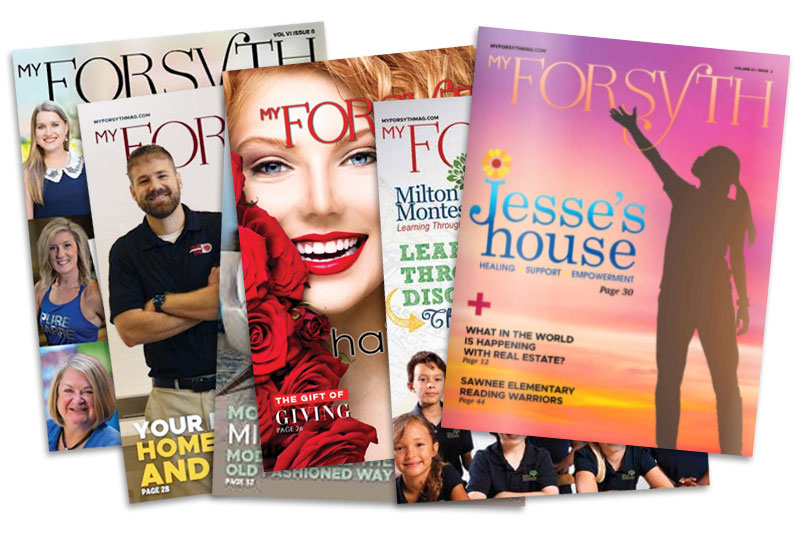 Serving Greater FoCo Since 2010
My Forsyth is a lifestyle publication created specifically for the communities and people of Forsyth County, Georgia.
Published monthly by Market Complete, each issue is filled with local news, restaurant reviews, recommendations, people in the spotlight, coupons, and information regarding local businesses.
Thank you for your interest! We welcome your story ideas and suggestions, inquiries regarding advertising opportunities, and feedback on our publication. Please contact our team for more information.
Available Online Now
Spring 2023 features Women in Business, an interview with Elizabeth Hamilton-Quarino, and a feature on the Miracle Baseball League.
Click To View the Current Issue